AS SYURA TRADING & RESOURCES SDN BHD

Office :
23, Jalan Bahagia 1,
Taman Bahagia, Pulai Sebatang,
82100 Pontian, Johor, Malaysia.



Factory :


PTD 10123, Batu 34,
Jalan Johor,
82000 Pontian, Johor.
Contact Person:
Director
HJ MD. NAIM BIN MOHAMED NUN
+6012-772 2448
+6019-753 8455
naim@assyura.com
Operation Executive
Syemir Naim
+6013-743 1176
syemirassyura@gmail.com
Administrative
Afiqah Zaid
+6016-799 1176
afiqahassyura@gmail.com
Latest News
Hari Raya
Date: 10.07.2017 8:01:09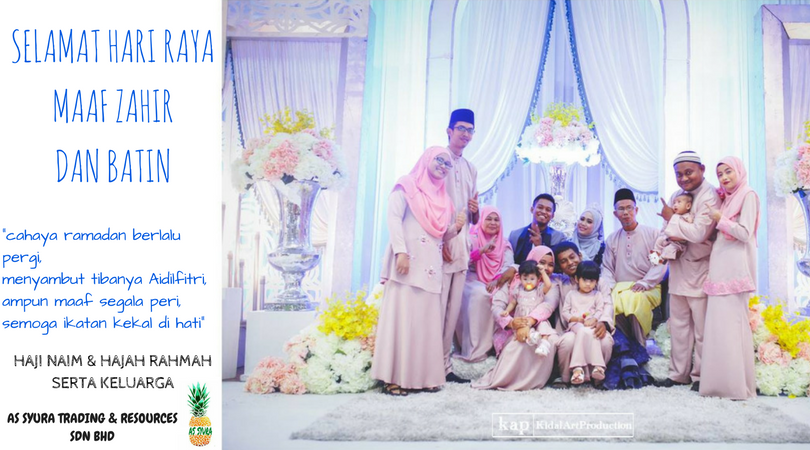 SALAM RAMADHAN 2017
Date: 31.05.2017 7:53:37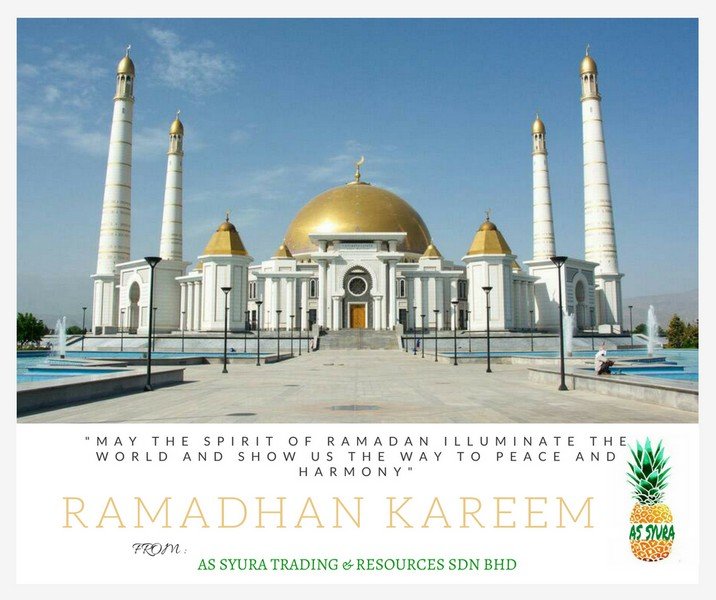 DELIGHTFUL TOMATOES
Date: 26.04.2017 10:43:18

Our Small and Dedicated Team always puts its customer first in everything we do. Their well-formed & firm with a smooth and shiny surface are their nature attraction. We are exporting Fresh Tomatoes primarily to Middle East destination.
NEW BRANDED NAME
Date: 11.06.2012 11:40:30

This company began to take initiative in changing the company name from enterprise to private companies, AS SYURA TRADING AND RESOURCES LTD., begins on 24 th May 2011.